Wooden backgammon set
Where is our Backgammon board produced?
Our gorgeous wooden backgammon boards are produced in the heart of Turkey by skilled artisans. Each backgammon board has inlays carefully placed by Turkish artists and Moorish influences with geometric designs.
These backgammon games are a customer favourite, people love the intricate beauty and amount of detail that is put into each and every set.
Most of the backgammon sets also incorporate different amounts of mother of pearl design into the playing field or surrounding the board.
Even the backgammon counters themselves have design on them, nothing about this range is simplistic. These turkish backgammon sets are completely filled with patterns and inlays.
The term mother of pearl describes the shell used the often shines when a backgammon board is tilted.
This piece of material is and organic-inorganic composite produced on the inner linings of shells found on the seabed.
This is present either in the square of the playing field of the set or the surrounding border of the set. In that sense, we offer a great price considering the valuable nature of this component.
We as sellers know that a lot of our customers expect the classic designs of backgammon, traditional leather or solid wood.
What is the significance of these sets and why are these sets so popular?
However, we want to accomodate for all of our customers- we are sure some of you are looking for a little twist to traditional games and what's more exciting and unique than a backgammon set like this?
These backgammon sets can be used in combination with chess pieces due to the 2 in 1 design. As you can see, the outer side of the board is in fact a chess board or a draughts board.
Please feel free to put together your famourite chess pieces or draughts and play any game that you like with multi-functional backgammon set.
Not only is this backgammon set stunning, but it has also been constructed by craftsmen who have been trained over many years and acquired a very high level of skill.
Have a great backgammon game full of fun, laughter and exciting and amuse your audience even if they aren't playing! What better way is there to enjoy some time with the family?
Backgammon has been played for centuries and is one of the oldest game around with a lot of history and heritage. It's a perfect gift for your loved ones who are big fans of traditional games.
We offer a range of accessories such as backgammon dices, shakers and even instruction manuals with all of our backgammon sets!
This is not only a backgammon set you can enjoy a match on but the various selection of styles mean that they are an absolute treasure to display in your home.
We have been able to sell a number of these games to our customers seeking gorgeous backgammon sets for great prices and not a single customer has been dissapointed.
Backgammon boards and backgammon pieces to make the best sets for you
Please have a look through our selection of categories of backgammon sets if you are after more classic designs because here at Chessgammon, we have them all!
We offer the best and the widest variety of backgammon sets in the UK for an affordable price. You can create an account to keep track of your purchases. We have game manufacturers all over the world supplying us in order to give you backgammon sets that you will absolutely adore. Not only do we have a selection of sets but also backgammon pieces to ensure many games of fun and excitement in the family!
Our phone lines are open throughout the week and we also have very quick and easy live chat available at all times. We pride ourselves in our customer service and we aim to stock only the best items and have customers very happy with their purchase.
Our promise to you at chessgammon
We also currently have a sitewide sale on that is exclusive to our website only, meaning we have not placed any discount for our ebay or etsy accounts. We do this for our loyal customer base.
We have a 1 day delivery time so the delivery is generally very quick and efficient, we also aim to dispatch all purchased goods on the next working day.
We welcome you to come and visit us at our warehouse however as we are not store based we do ask that you make an appointment with us directly regarding the date and time and the pieces that you are after.
We have also presented the reviews we have recieved over the years on our backgammon set range so we encourage you to read through those if in doubt.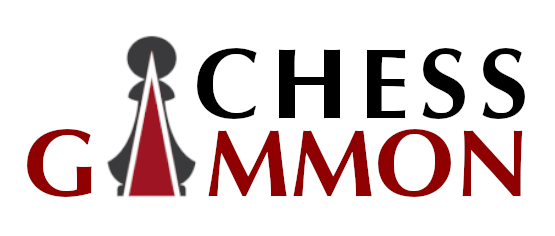 We want you to enjoy these backgammon sets just as much as we do, so account login, search our site for your favourtie and make a purchase you won't regret!
Invest in a game to play with your family and friends.
Be sure to also check out the range of games we have, whether its chess boards, foldable, travel sets, 2 in 1 and so on! Only a simple search away.