Cheap chess set
It is generally a struggle finding the perfect chess set whilst also looking for a cheap chess set. You need a chess board of a decent size and quality pieces as the bare minimum. Cheap chess pieces can easily be of poor quality and tacky, a lot of customers tend to only find plastic pieces when it comes to looking for budget range chess sets.
We pride ourselves in finding our customers beautiful carved chess sets at an affordable price. If you are thinking of getting cheap chess sets for the first time at a low price, then look no further. Our chess sets have a very nice finish, great colour and fantastic wood such as mahogany and maple.
Cheap chess sets
This range of cheap chess sets that we are offering is sophisticated. We've opted out of board notation to give them a sleek and classical look. Our pieces are carved to perfection and made from sheesham wood and boxwood, they are truly stunning when you see them lined up on the board. Our chess pieces are lined with fabric at the base to allow easy game play. By the term cheap chess set, what we mean is a chess set that is of high quality, staunton style yet are a cheap, affordable price. The reason why these range is cheaper than our staunton range is because of the cheap chess board, still of amazing quality, it is a veneer wood and therefore it uses fewer solid woods but has the same solid wood-like finish.
The making of these gorgeous pieces is carried out by skilled artisans in India, who take years of training and then carefully carve these pieces by hand from blocks of solid wood. Not only can players enjoy a comfortable game but these sets are also ideal to learn for those who want to enter the chess world.
We also have a large range of categories that list a different board range such as a metal board, wooden board, carved board, two in one board, foldable board and so on. And with all of our pieces we ensure that there is definitely a form of storage provided for your pieces such as a storage box or a storage bag. Our fantastic range aims to please all of our customers wants a needs and we understand that many people will differ in taste so we aim to present a great variety to our customers.
We provide our chess sets with a complementary storage box in order to keep your chess pieces safe. The boxes we obtain are of great quality, lined with black felt and can have a thin wooden veneer yet has the feel and look of a solid wooden storage box. We provide these in walnut, mahogany and black colour and have places them with the chess set that matched them best. Each set has tailoured colours that look beautiful with the set.
Buy and earn the perfect addition to your home, an item that would be loved adults and children alike. An absolute joy for everyone to enjoy. We also provide cheap chess pieces and cheap chess sets perfect to play on a coffee table. Have a look through our numerous categories for different features, games and designs.
Wooden chess set
A wooden chess set is the gold standard of chess, with the championship chess set being a wooden chess set. Wooden chess is chosen as a popular material for a chess set due to many properties it hold. Not only does it ensure durability and sturdiness but it also looks elegant, beautiful and sophisticated. A wooden chess set is the perfect weight, not too heavy or too light and it is also not as expensive as other materials.
Cheap chess pieces
The size of the chess board in these sets is 16″ which is not tournament size however allows enough space for an excitement packed fun game of chess. We pair these smaller sets generally with our 3″ hand carved chess pieces and the large chess box. By 3″ chess pieces what we mean is that the king size in this set is 3″. These sets are generally quite lightweight and portable as well as take up only a modest amount space in your living room. The best chess sets are hand carved and have a good weight on the chess boards and pieces. In this category we have provided exactly that- no compromises on quality.
The board that we have in this chess set range is produced in spain and main from great quality wooden veneer over the top of the chess board with each square inlaid. The baord has the advertised design wood and is paired with boxwood in each set.
The boards generally have a very sleek finish and sheen to them, making them seem like solid wood boards however lightweight. We can't stress just how important good quality chess sets are, your chess set will be the staple piece of your home, it will be where there will be endless games nights and a bit of fun with the children and your guests.
This particular type of chess set does not have any particular unique features, it is very much just the classic chess board style as seen in the tournament chess sets. We believe that we provide a chess set all of our customers would love to play with!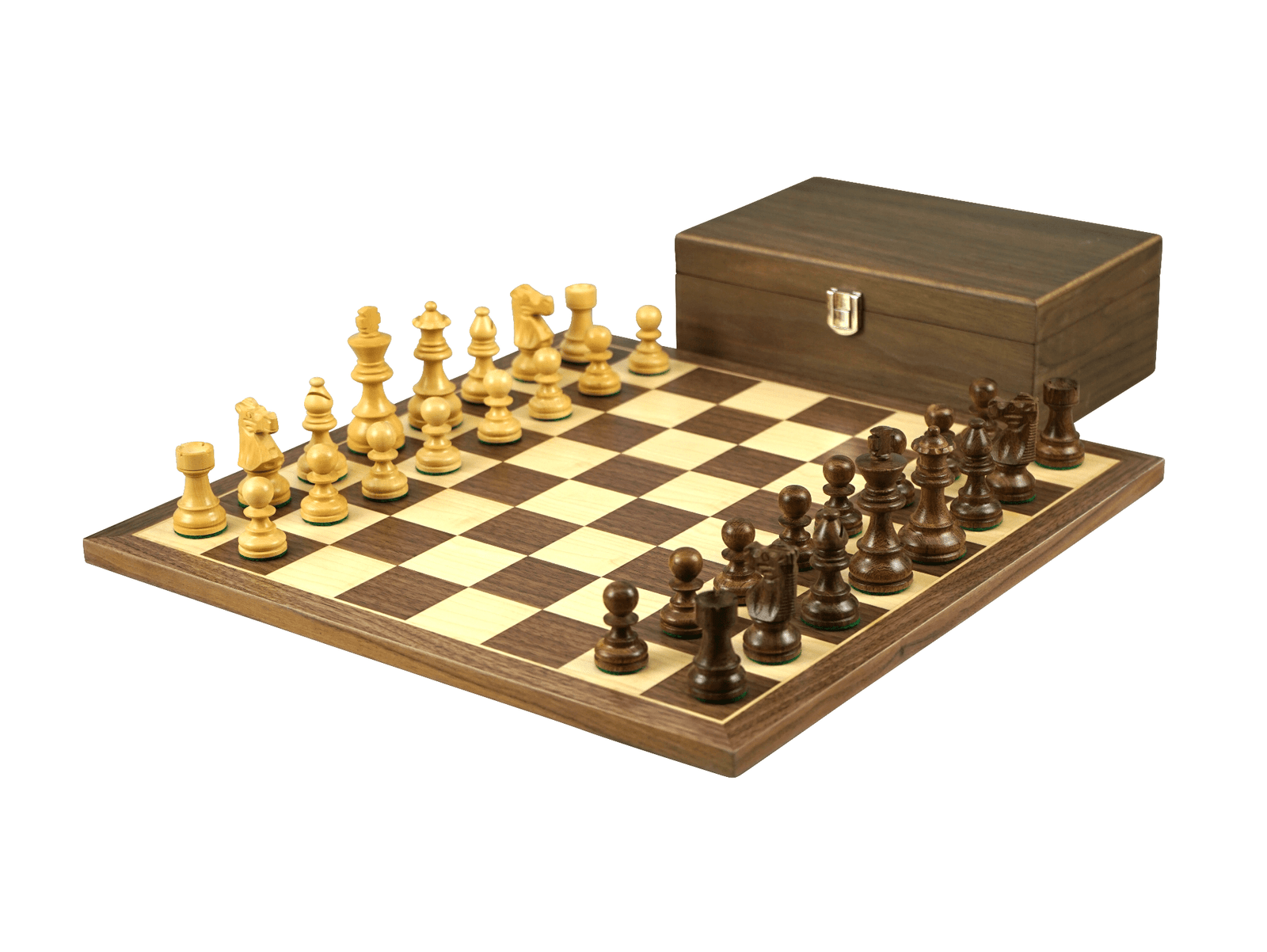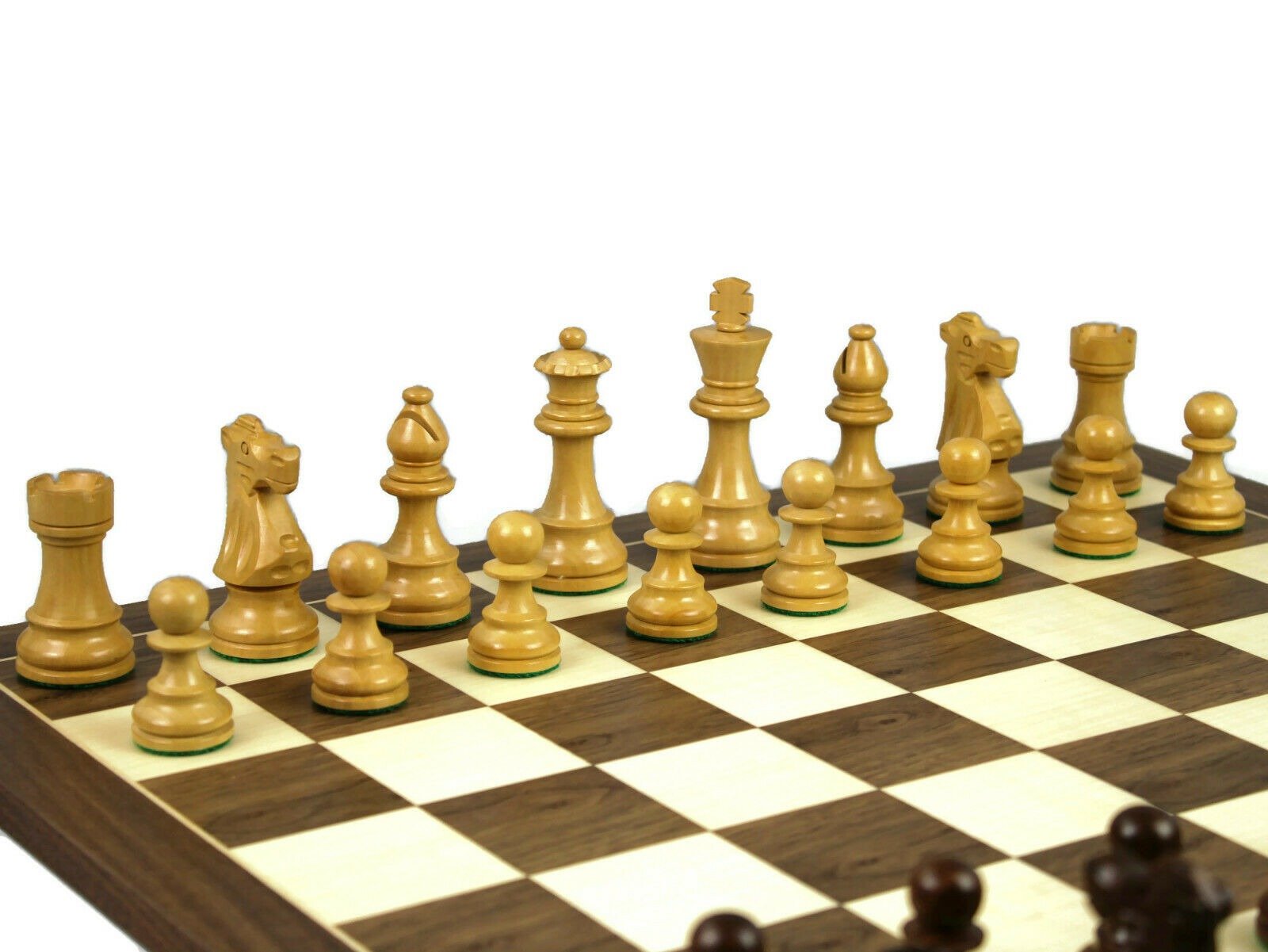 Our promise to you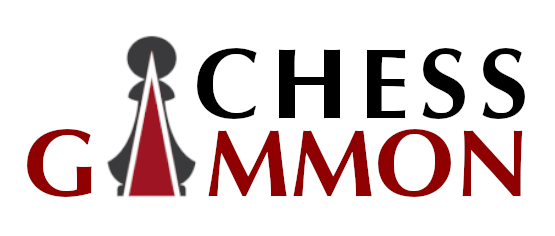 Here at chessgammon we stock a huge range of the best cheap chess sets of stunning designs at affordable prices. Our website displays all of the best cheap chess sets and chess boards we can offer with detailed images of each component for you to clearly see. Please don't hesitate to review the categories and pages we are displaying in our shop .
Read through the descriptions thoroughly before adding any of these items into your cart. We encourage our customers to be well informed before they buy and choose the set that is most suited to you. Once you have decided on your favourite set, don't hesitate to be in touch if you have any queries or concerns.
We also encourage buyers to view our reviews on our chess sets in order to obtain realistic expectations and have displayed all of our reviews on our Trustpilot page. We vare also open for in shop visits from buyers who would like to get the feel of the chess set before purchase. Just drop us a message on live chat or email if you would like to book a viewing in shop.
We currently have a fantastic sale on all of our stock, each of our incredible pieces are for the taking at this great discounted price- and what an absolute value price it is.
So add this to your cart as we could just sell out in the next few seconds! We have divided our product categories into concise sections whether it is just a board or a storage box that your looking for, everything is for sale, cheap prices and stunning pieces. What more could you want?
In case you were wondering about our returns policy, it is a 30 day no quibble no fuss policy! Please note that our items to have slight variations in colour between each chess set and the different pieces. The pieces are entirely carved by hand and so are prone to some human variation or human error however this defintiely adds to the authenticity and true hard work that was put into each chess set.
We assure you that if you were to buy this item then you will have great results in durability and comfort of each chess set. We are sure you will agree that the low price was a fantastic buy and you can read all the list of reviews that our customers leave after they place an order- they never regret it!
Please have a browse, add to your cart and once you do make a purchase, we would love to hear a bit of feedback from you so please make sure you leave us a review!
At Chessgammon we part take in a large sale towards the end of the year to ensure you, the customer, can make ideal use during the festive seasons of black friday, cyber monday and in preperation for Christmas. We also provide an exclusive discount on our website in comaprison with our amazon and ebay listings.
The sale is across all of our products of chess and backgammon including the accessories to make sure you have the right gifts for your friends and family. Simply browse through all the items, pick and choose what will be added to your cart and await the delivery of your precious items! We aim to dispatch in one day and our delivery time is 48 hours so you are sure to have your gifts in no time!