Chess set for sale
What makes a good chess set?
The Basics
The bare minimum that a chess set must have is firstly a good quality balanced surface for playing. The last thing you want is for the chess surface to be tilted and for chess pieces to topple over. It's quite common for certain chess boards to be of this tilted nature when they are foldable becaue of the fold in the middle. However, here at chessgammon we ensure that our quality is of excellence and these little faults and oversights are carefully considered and rectified with our chess boards.
Chess board
The next most important part of a chess set is a good quality chess board. Normally this means a chess board made of solid raw materials that will provide it with sustainability and longetivity. We provide chess boards made from solid wood in our luxury and executive ranges however we also have low budget ranges which includes veneered wood and in our absolute economy range it is a printed overlay which has been fixed and polished off to give an almost real look and feel. We provide the best quality chess sets given the different budget ranged of our audience.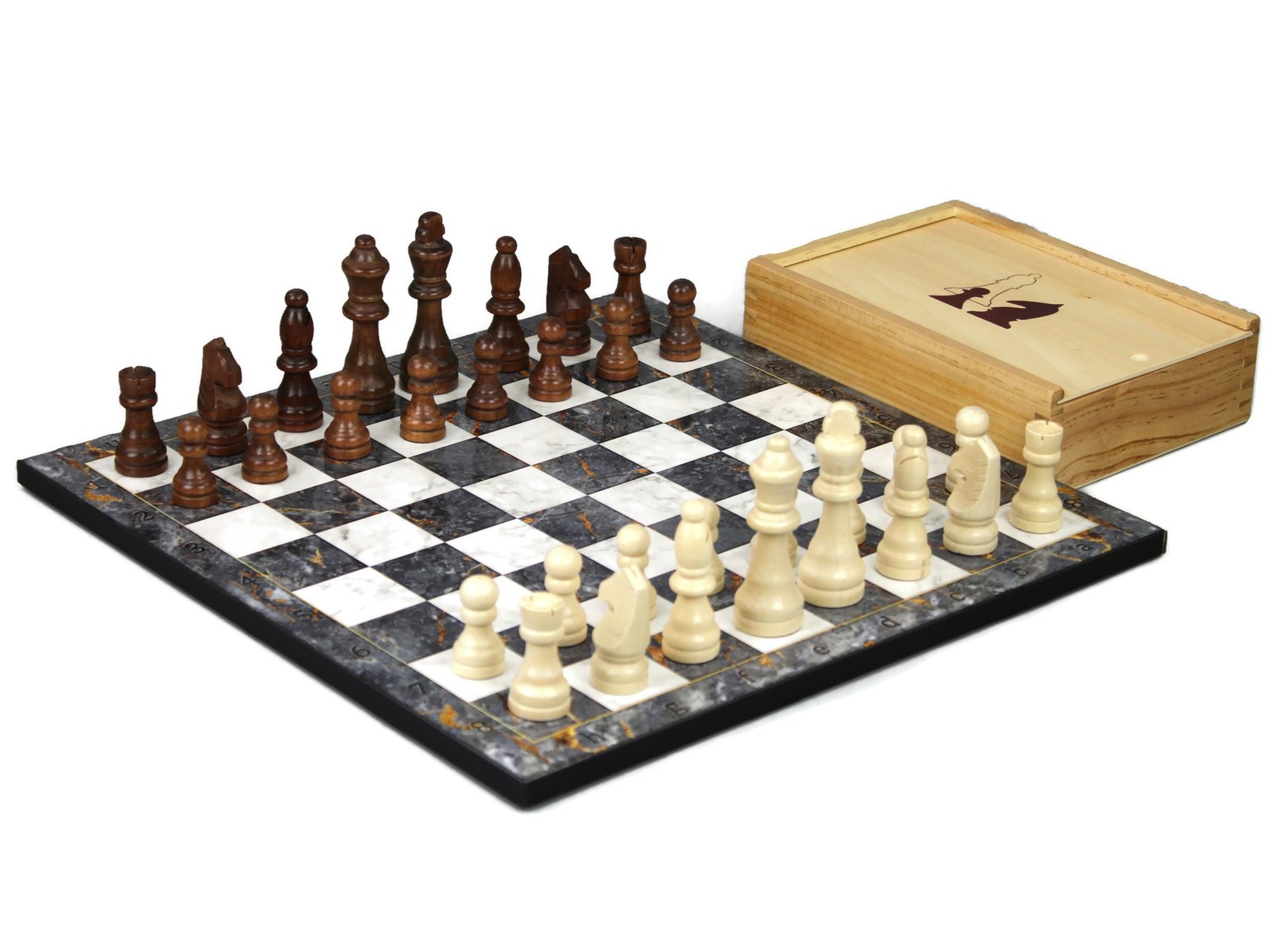 The significance of sizes
There are also a number of different sized chess boards for you to choose from. The chess board size will then determine the size of the chessmen you need to find. Typically, a 20″ or above chess board will require 3.75-4″ chessmen and any chess boards below this would suffice with 3″ chessmen. When we quote these sizes in pieces we are referring specifically to the king height. So, a 3.75″ set will have a king height of 3.75″. If you have ever played with a 3.75″ set compared to a 3″ set you will definitely notice the different. The features and designs on the knight and queen are much more prominant.
Chess pieces
Now to the final and in our opinion, the most important, component of a good chess set is the chess pieces that are used. Chess pieces come in different kinds of shapes, sizes and materials. We tend to stock a large variety of solid wood staunton pieces however we also have our newest isle of lewis chess set edition. The carving of the pieces sitting on top of the stunning board you purchase will eithe rmake or break the entire set. Look for weight, quality and raw material contents when shopping for staunton.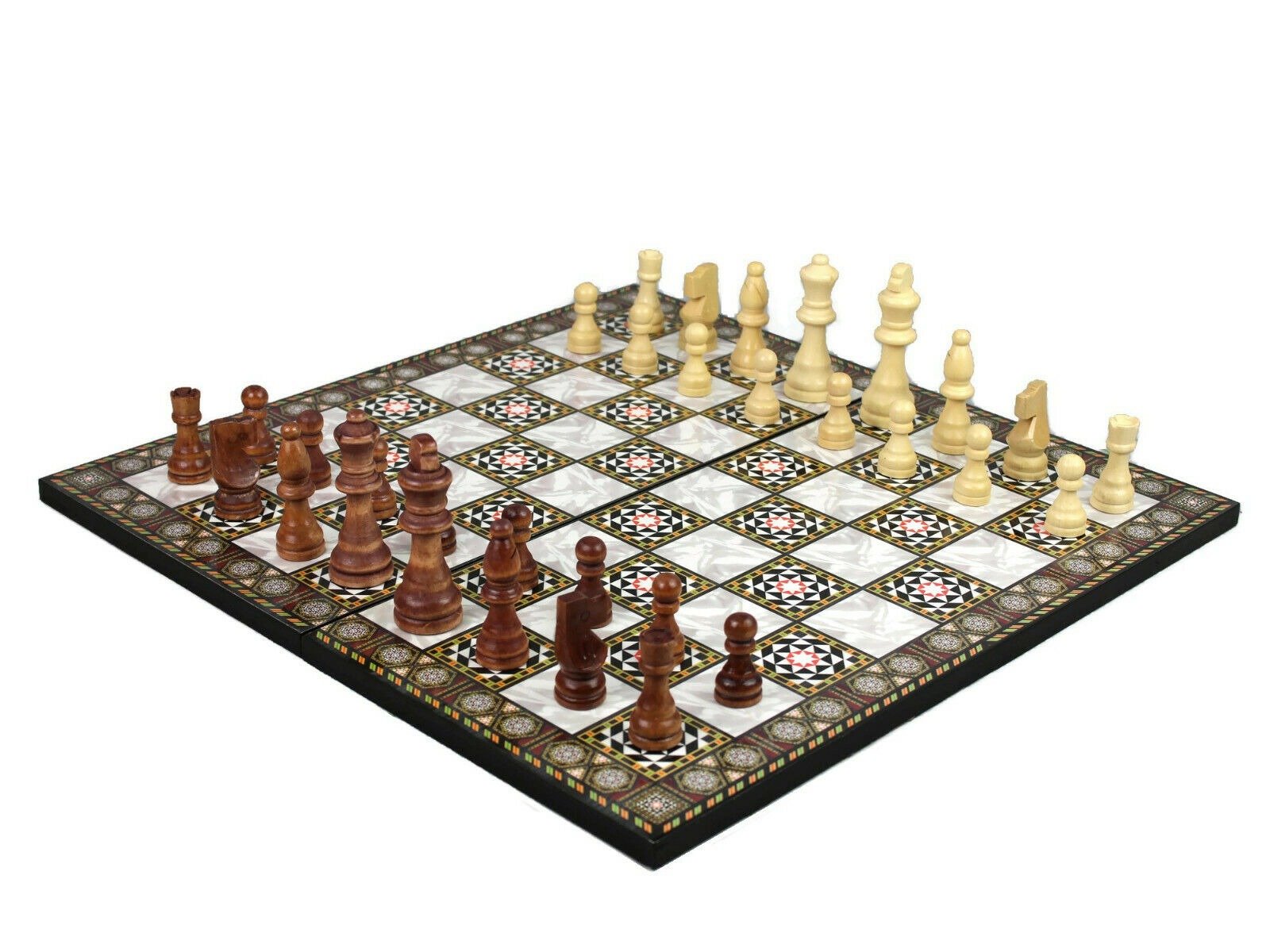 Types of Chess Sets
Staunton chess sets
The chess set is the standardised set used in the international tournaments. Intially it had been proposed by the design fo Nathaniel Cooke and was named after the world chess champion of those times, Howard Staunton. This was named after Howard Staunton as he had endorsed the first 500 pieces of staunton chess and had hand signed them all himself. The typical staunton design chess set is made from solid wood and the pieces are all uniform in accordance to the king height.
How are they made?
Our staunton pieces are all carved from a solid block of sheesham or boxwood by the hand of skilled artisans in Amritsar, India. These can take up to 3 months to carve an entire set, the knight being the most difficult piece to carve. We have a superb range of staunton design chess pieces including designs such as classic, french and german staunton. Our luxury chess sets include designs such as king bridal, executive staunton and professional staunton.
The chess set used in chess tournaments around the world is in fact a staunton set, and for good reason. They are sophisticated and sleek, they are swift when playing with and the small weight placed within allows them to stand with ease and stability.
Tournament chess sets
Tournament chess sets are the only type of chess set in consideration for those expert level chess players. This is the standardised chess set of the international chess tournaments for master to grandmaster level chess players and measure to an average chess board size of 21″ with 2 1/4″ squares and a king that measure to approximately 3.75 to 4″.
Tournament chess sets are made as an ideal for professional level chess which allows just the right amount of distance between players and a set that will enhance the thrill and intensity of a chess game.
What do we provide?
We sell a huge range of tournament sets accounting for customers with all sorts of budgets and preferences. We ensure that high quality materials are utilised in the making of each and every set. We also provide our tournament sets with a storage box to store all of the valuable pieces with ease. The sets we stock have all been put together according to the colour scheme of the board. We stock ebony, walnut and mahogany wood storage box- these are all veneered boxes and have been lined with black felt on the inside.
Isle of lewis chess sets
This is our newest lewis chess set range, these new pieces we have acquired from Berkeley chess are striking copies of famous and well renowned stone chess pieces that were found on the Isle of Lewis in the outer hebrides in the west coast of Scotland.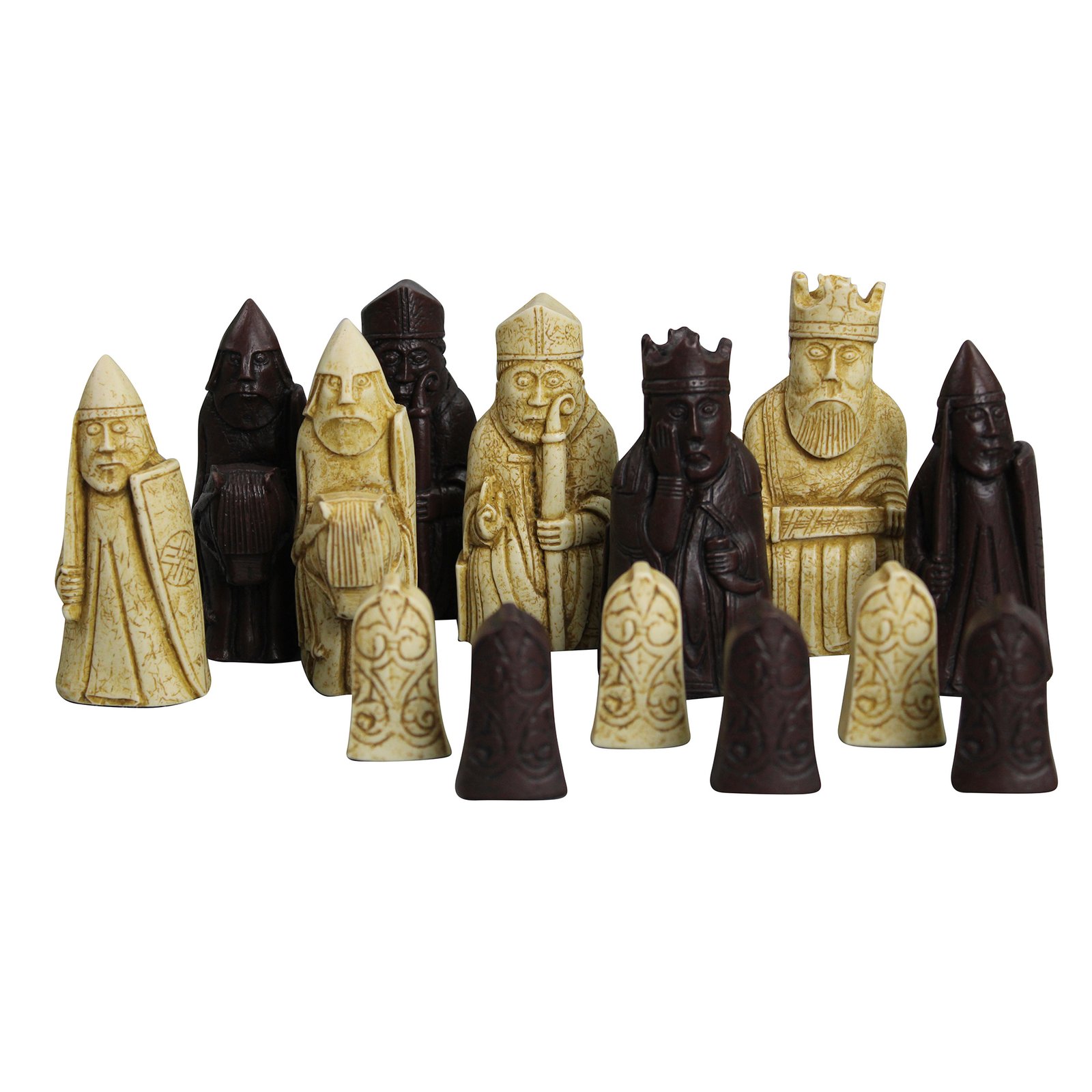 Origins
There was a total of 93 stone pieces found on the isle and they are thought to have been from the early 12th and 13th century made originally in Norway. The original pieces were made from walrus ivory and sperm whale tooth. This collection is now displayed in both Scotland and in the British Museum in england.
Berkeley chess also stock a number of themed chess sets incuding Alice in wonderland, Camelot, Royal Beasts and so on. We may have these sets in stock in future. Our polyresin lewis style is also part of our luxury chess range because of its extravagant appearance and beauty.
Foldable Chess Set
We have a great collection of foldable chess sets and even 2 in 1 chess sets available on our website. This classinc range has a few of these foldable chess sets, majority of which are made in Turkey. They are our economy range of chess so are created with MDF on the inside of the chess board and a print overlay of the designs carefully placed on top, the look and surface of the board is magnificant. Choose the board style you love because we have them all!
We even have a huge style collection to tend to different types of preferences that you may have. We also have foldable backgammon and foldable 2 in 1 sets in our other categories. Most chess sets on our websites come as just the chess alone or just backgammon alone however here at Chessgammon we are proud to provide our customers who are lovers of both traditional games with gorgeous 2 in 1 sets.
Ideal chess set
Everyones idea of an ideal set is different, whether you're into your antique chess sets or prefer something more modern and high quality. Here at Chessgammon we aim to offer a vast range of chess styles with different features.
We offer the best chess sets in quality and design according to exactly what our buyers want with the best chess pieces. Our high quality chess sets are sure to last you many years of fun and laughter with your family. They are durable, made form only solid materials and crafted with precision. Don't simply have a chess game, have a chess battle.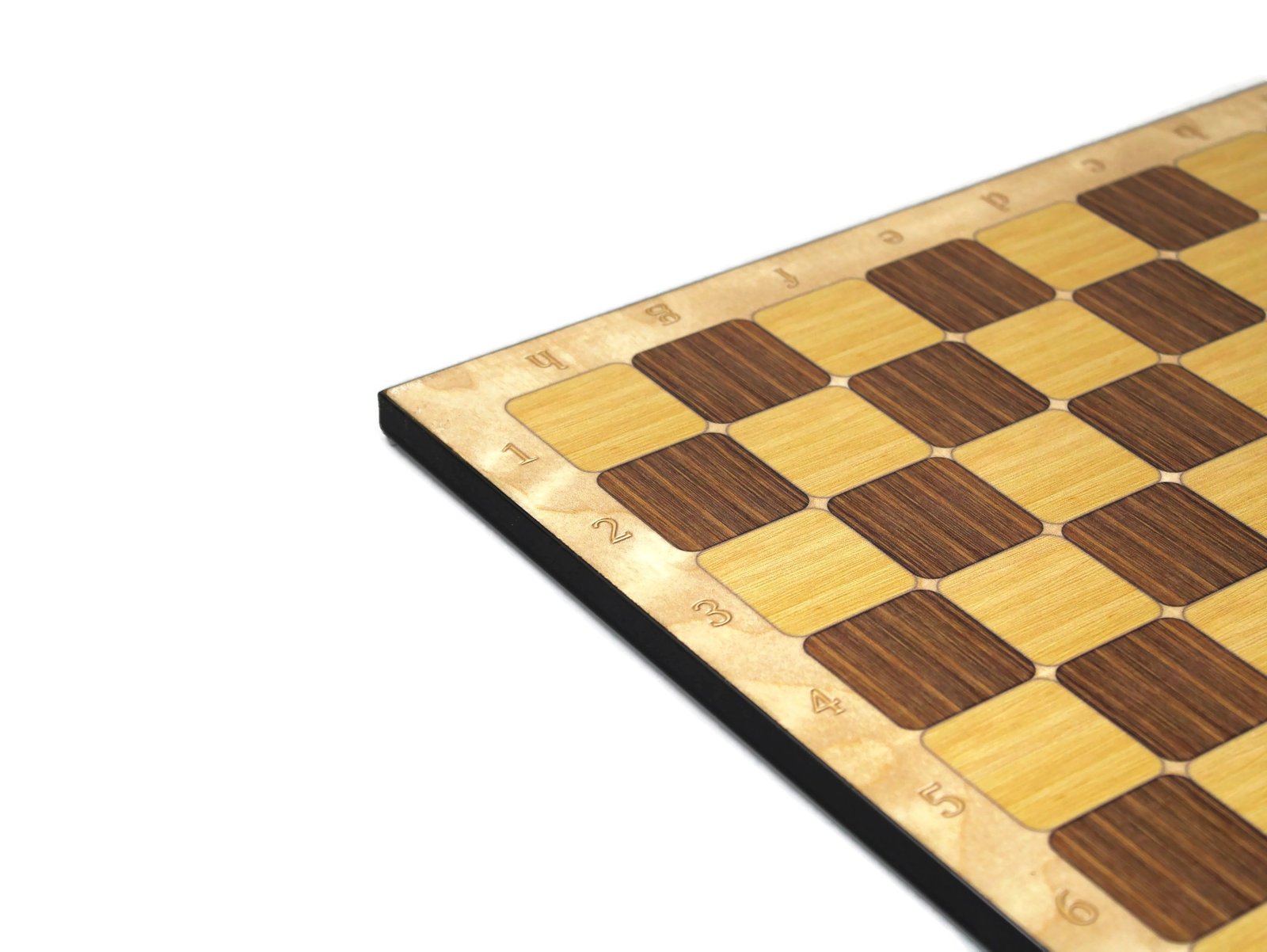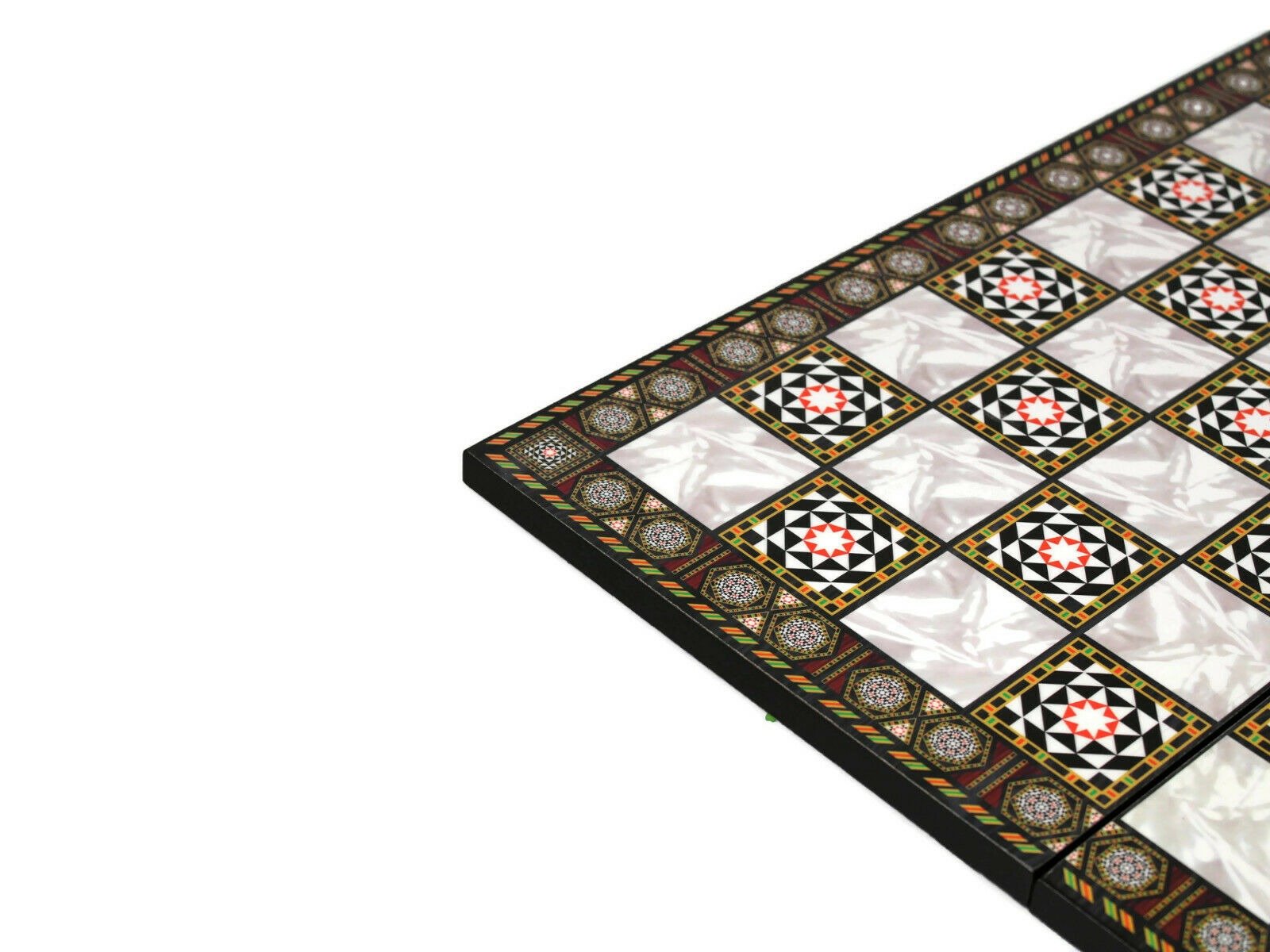 Our Promise
We are the largest chess and backgammon store in the UK and we pride ourselves in our service and in providing the very best stock on our website. We are the only suppliers of the chess and backgammon range on the internet. We promise to fulfill our duties as one of the largest chess stores on the internet. We will always ensure premium products and will be prepared to resolve any situation. Our team is available for a 24 hours of the day, 7 days of the week service to take a response to your queries.
Our Targets here at Chessgammon
Our target response time is to respond to you within the hour as we truly have absolute manic days here at our store. At Chessgammon we ensure all our chess sets are completed to the highest degree and given in a complete manner. Our aim is to bring highest quality products and luxury chess sets from around the world.
Enhancing the chess game not only benefits us but the wider chess community, if we can ofcourse help a starter to gain knowledge and the vast advantages the game of chess brings, we would be more than satisfied.
Shipping & Returns Assurance
Free Shipping
We have also offered a free UK shipping on all of our products with the option for a free 30 day, no quibble no fuss returns policy. We ensure each and every piece that gets sent directly from our warehouse is checked one by one to make sure the set you play with has no defects before shipping. Our dispatch time is same day if before the cut off time of 12pm or next working day and we offer a next day delivery.
What we include
Our great chess sets all come with the correct number of pieces, dice, doubling dice and instruction booklet for a beginner. Each piece that we include is of a good quality to ensure you, the customer, are completely satisfied with the product or products you have chosen from us.
Rest assured, we ship across the world and to over 50 different destinations, we pride ourselves in the packaging and shipping process we deal with. Any issues and please do not hesitate and contact us directly via our many avenues.
Visits in Store
We would also be happy for you to visit us in our warehouse if you wanted a closer look at any of our chess sets. We have different board designs on display and style range for chess pieces aswell. We understand that customers may want to observe the chess board or chessmen closer when it comes to such a large spend and so we are happy for you to visit us! Simple drop us an email or a live chat about wanting to visit and we will slot you in for an appointment date and time.
Experience
We at Chessgammon have many years and years of experience with backgammon sets, we indeed regards ourselves as professionals in the traditional games of chess and backgammon.
Indeed to acquire such products and dealing with a vast network of our suppliers from around the globe, these years of experience certainly come in hand. What this means for our customers is that they will receive a product with very high quality at very affordable and cheap prices no matter what.
Uses of Chess boards
We've sold to a huge market from chess masters and grandmasters, to beginners, to kids to school children for starter chess sets as well as all over the world. We are also happy to supply to schools or a chess club, simply email us with any business enquiries.
We are proud of the service we are able to provide in helping to keep this outstanding traditional game alive in the modern era. We created this website so that we may spread our love for chess with the younger generation and create a space for traditional game in modern society.
Chess Collection
No matter your location, we have boards for all ocassions. Many chess players love to have a collection whether that's in boards or pieces. Once you are able to see the art within each set and notice how different pieces can provide a completely different experience each time, you will have a chess battle unlike any other. We want to form a market for chess fanatics to be able to splurge on the best and most extravagant sets! For example, our metal and lewis and metal collection will be a new and exciting experience for you.
Chess sets are completely underrated in modern society, it can be exciting and fun but also stimular brain activity, problem solving, quick thinking and a range of mental benefits that overtime can help you significantly in your day to day life. We are strong advocates of involving younger children and kids into games like this over the PS5 and xbox.
Sales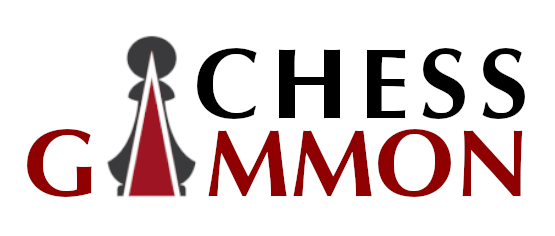 Certainly at Chessgammon we part take in a large sale towards the end of the year to ensure you the customer can make ideal use during the festive seasons of black Friday, cyber Monday and in preparation for Christmas.
The sale is across all of our chess products including the accessories to make sure you have the right gifts for your friends and family. Free uk delivery offered on all of our collection of chess sets here in the England. Each of our chess set includes an guide on how to play with you new chess set. Our huge range of chess sets includes a quality chessmen set with a chess board, pieces and storage box. For a match like no other!
So what are you waiting for? There's many chess sets ready for you to play with! All you have to do is choose one.