Isle of lewis chess set
National Museum
The Isle of Lewis chess set are a quality set of iconic chess pieces were discovered in the Isle of Lewis in Scotland many years ago.
It is still a mystery how the 11 lewis chessmen were discovered there when a sand bank collapsed. These chess pieces are now kept in the national museum of Scotland.
These 11 original stone pieces were part of a large hoard of original pieces buried on the island. The remaining 82 original pieces found in the scotland western isles including atleast four sets are displayed in the British museum. The pieces were discovered by a man called Malcolm Macleod and were then presented in the national museum of scotland.
The history behind these pieces is not entirely known yet predicted to be in the origins of Trondheim Norway made in the late 12th century to early 13th centuries. The reason for this is because similar carvings to the style of the isle fo lewis pieces were found in Nidaros cathedral in Norway.
It is thought that 12th century original isle of lewis chess pieces weren't thought to be pieces at all but are thought have been adapted into the design of the lewis chess sets isle of lewis. To the modern eye, these pieces look more comical because of their bulging eyes appearance however they are an artifact of beauty. The rook in some sets is chomping down on their shields in battle fury.
The predictions are based on the fact that Trondheim was the centre of walrus tusk ivory carvings in the middle ages, a fragment of a queen piece was found resembling that or the isle of lewis pieces and finally, the carving of the chessmens thrones is similar to the carvings found in medieval norwegian churches.
The national museum scotland and the british museum have become the ideal tourist attraction for a chess enthusiast to see all the pieces that inspires their replica lewis chess sets at home.
The original Norse origin isle of lewis chess set was made using walrus ivory and whales teeth where the Grandmasters of decorative chess at Berkeley chess have taken inspiration to produce a replica isle of lewis collection that has absolutely taken the chess world by storm. Chess sets are no longer made form materials such as walrus ivory or any sort of ivory.
The lewis sets involve human figures in different types of themes chess sets. The isle of lewis chess set in particular has characteric bulging eyes and two warders on either side giving a set of four warders.
The pieces are carved as humanoid figures rather than abstract shapes and come in the original brown or red stain is applied to give the finished product with cream on the opposing side, red and cream on two sides and brown and cream on two sides.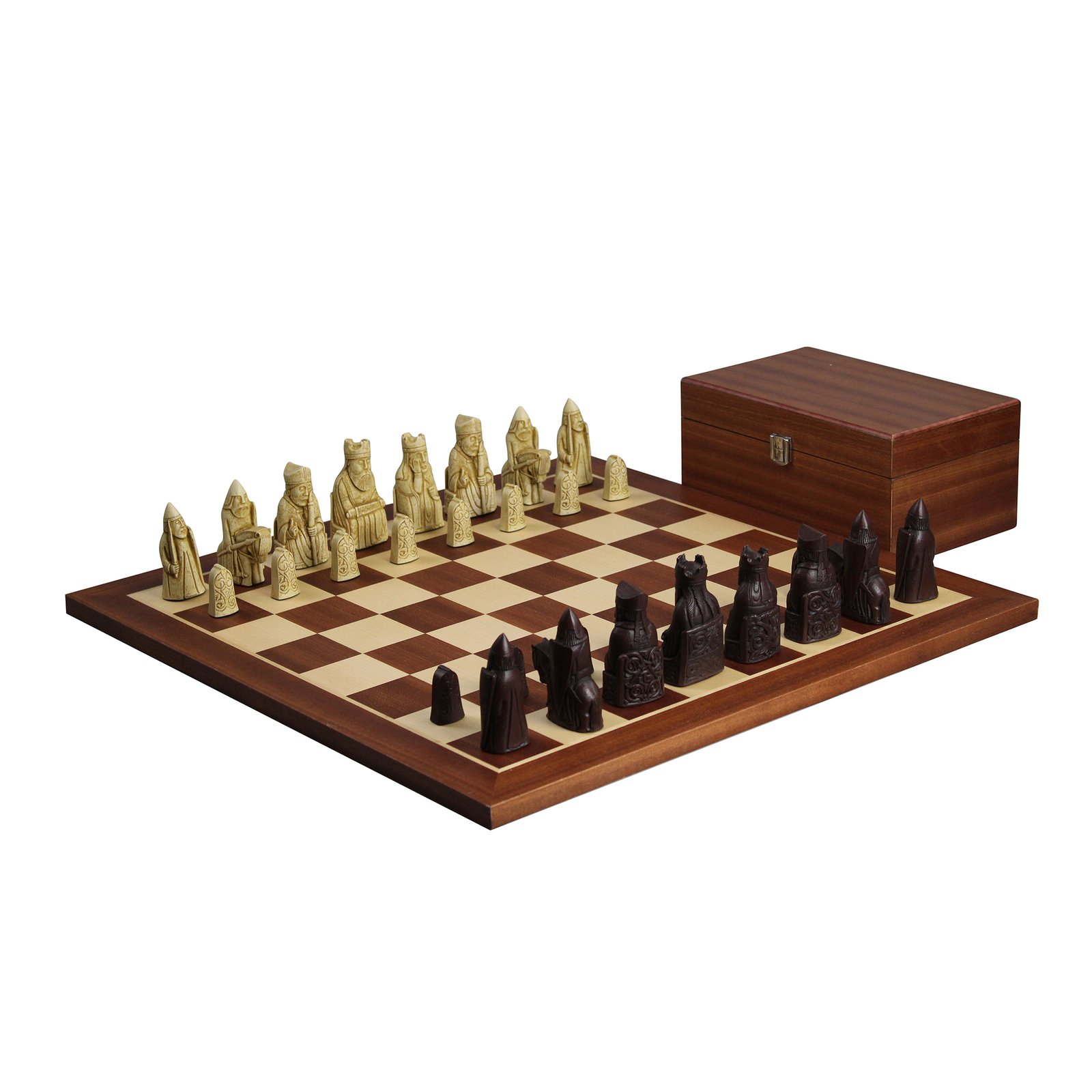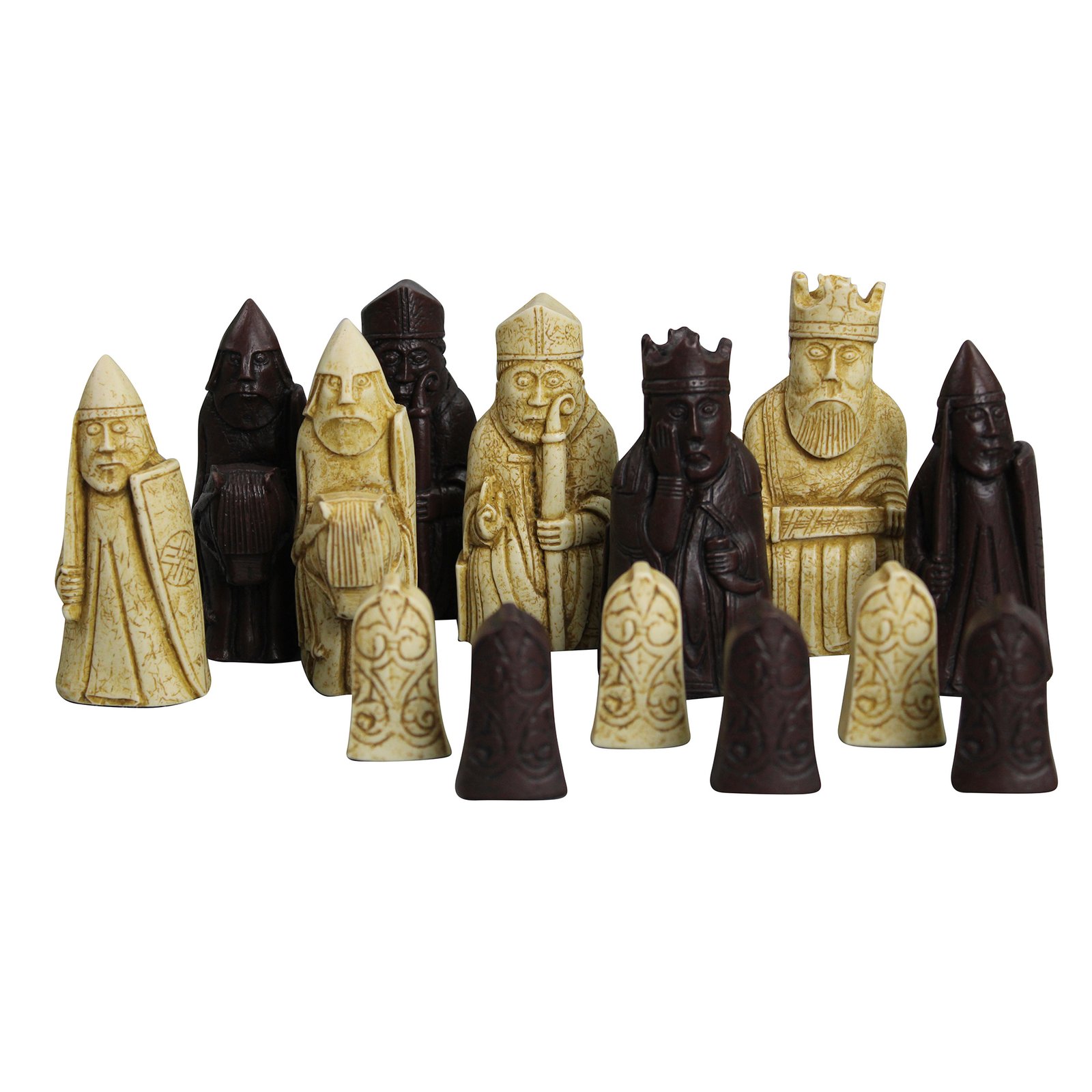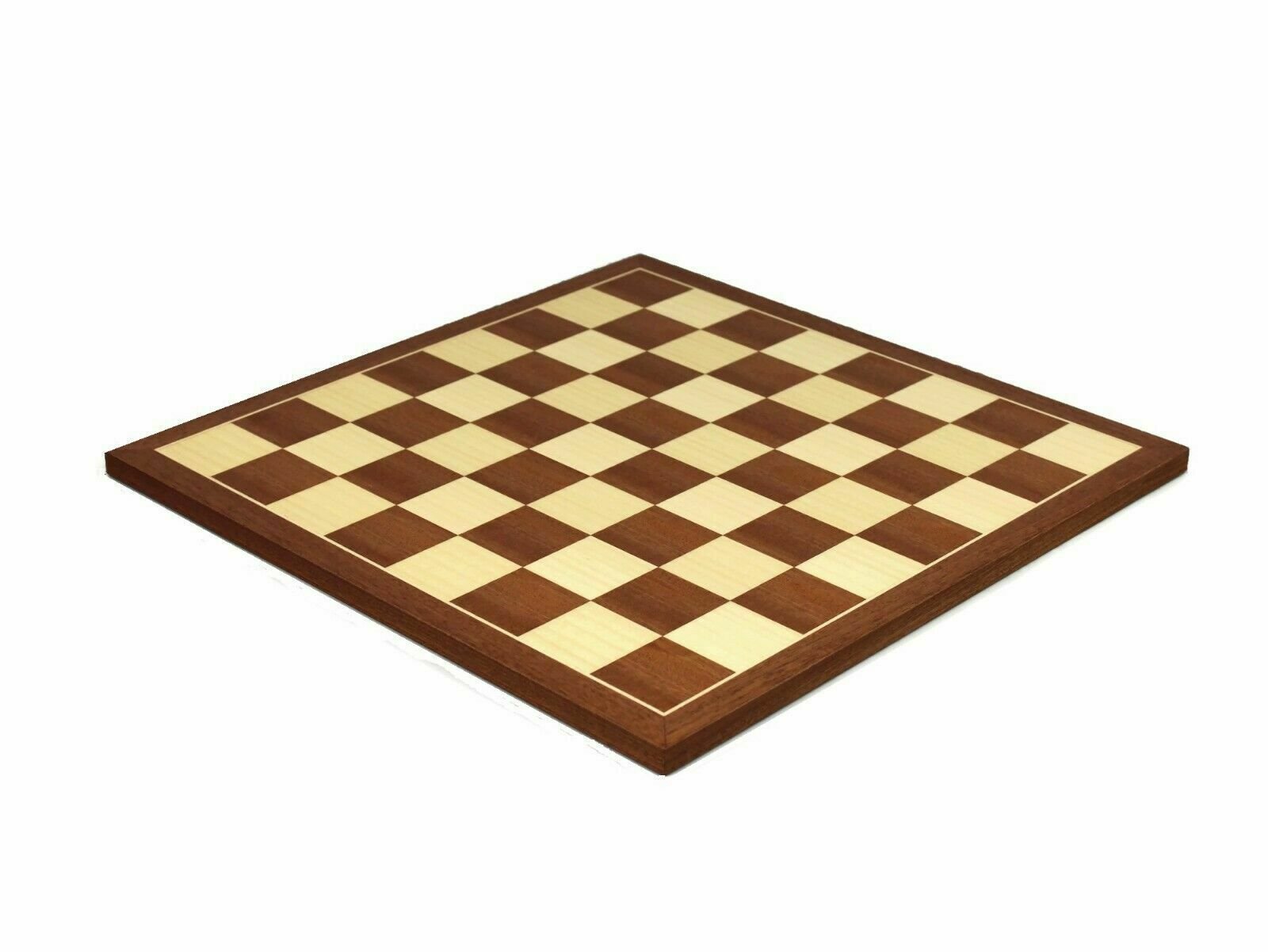 British Museum
The lewis chess pieces in our isle of lewis chess set has a king height of 3.5″ and the knights are similar in these sets.
The Isle of Lewis chess set one knight is more of a pointed top as opposed to the rounded top of the Isle of Lewis chess set two Knight.
As the national museum of scotland holds a number lewis chessmen from different sets and so does the british museum, the Isle of lewis chess pieces that we have sold are adaptions and replicas of what could have been the entire chess set of chessmen discovered.
The reason why there are multiple replicas of isle of lewis chess sets is because there are multiple isle of lewis chess sets in existance found in the west coast of the scottish island and the chess sets that we offer are only 2 of them.
The lewis chessmen are well renowned for their history, design and accurate replication of those created in the middle ages. The mystery and wonder that surrounds these pieces makes them incredibly fascinating and a very valuable possesion to own.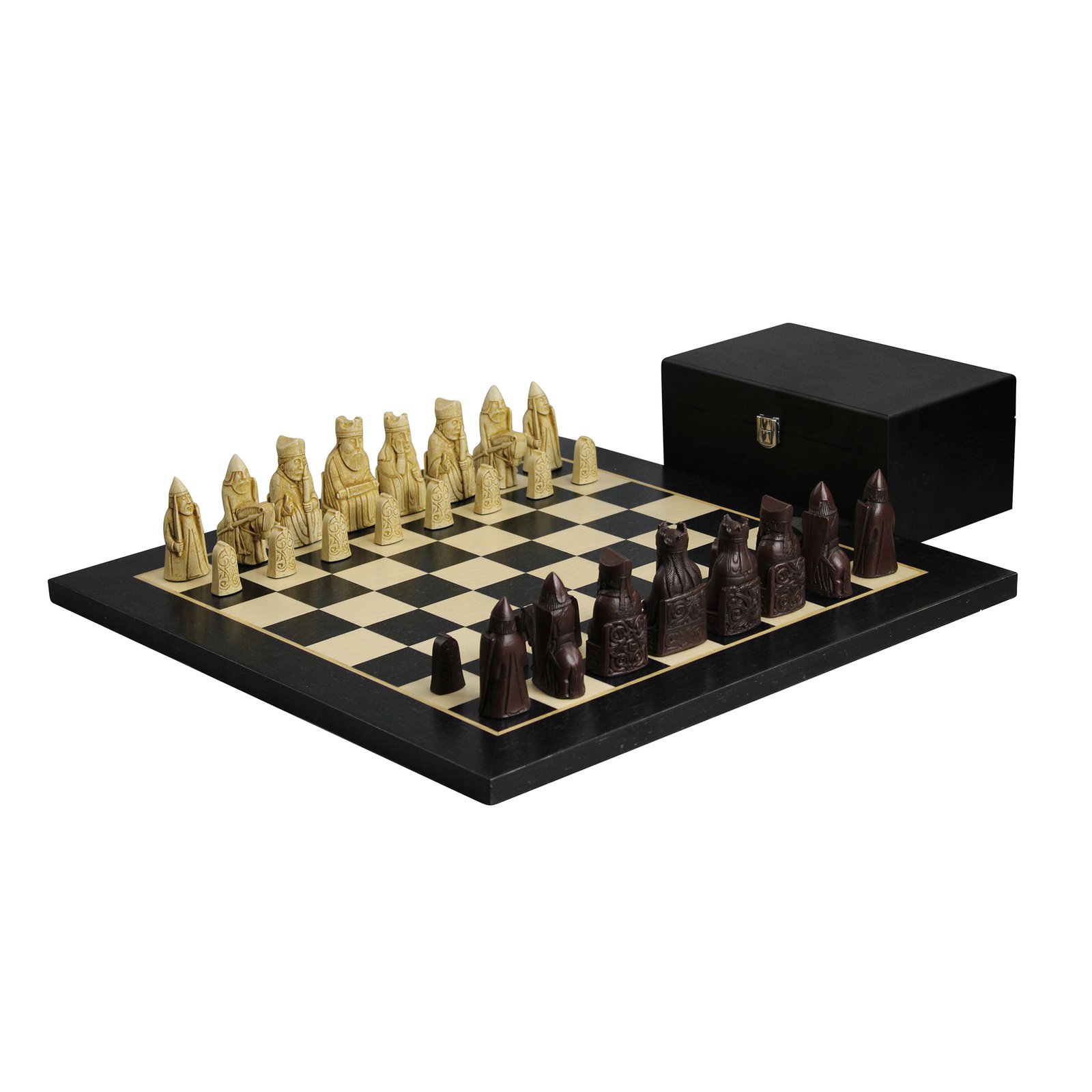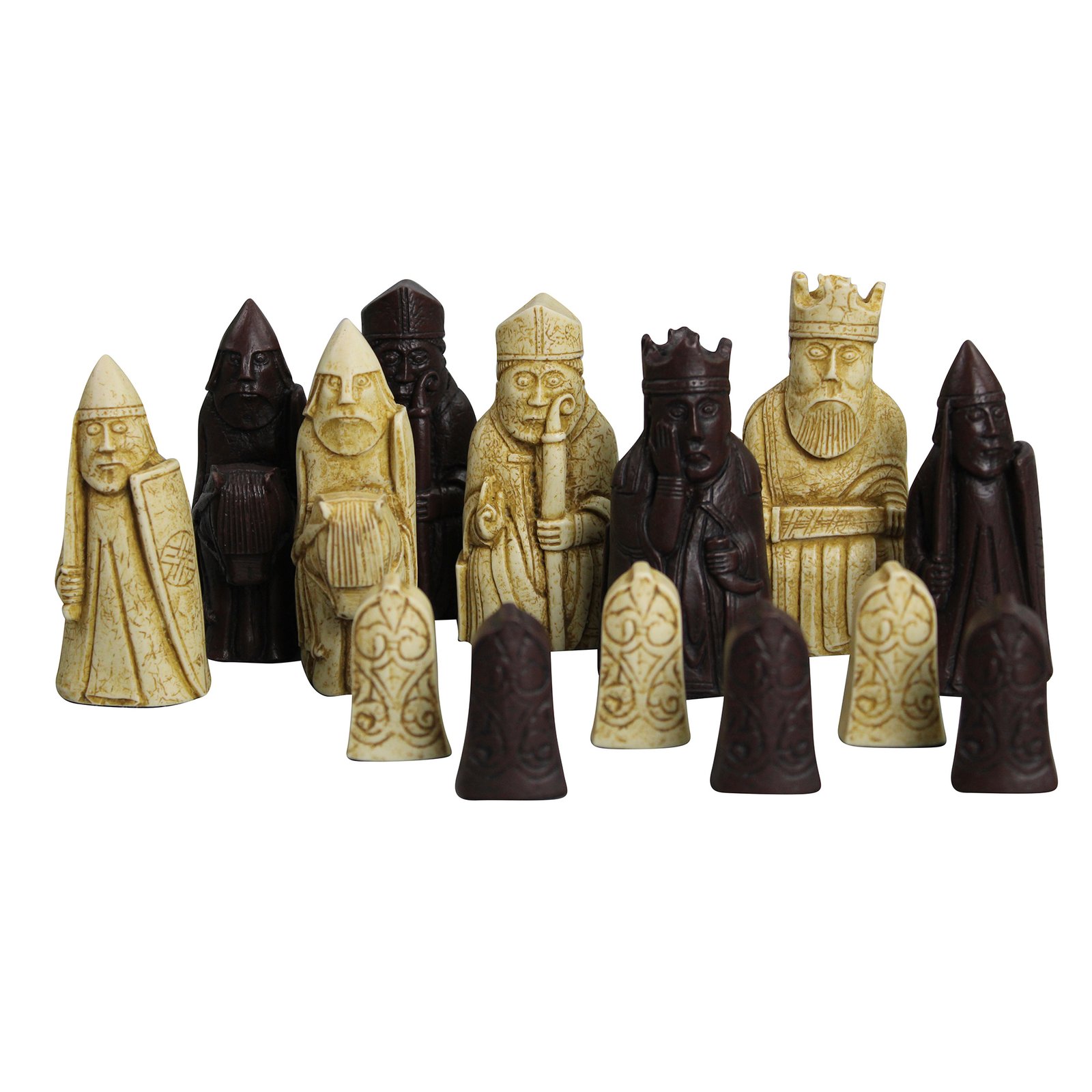 Not only do they have a remarkable history behind them but they are also very intricately designed with the smallest of details all over each of the pieces.
Berkeley chess have a huge variety of themed chess sets of different kinds however are most famour for these Isle of Lewis ranges due to the chess history.
The sets are incredibly famous and well sought after, travelling from national museums scotland due to its stronghold in chess during medieval europe however it has even made its way to the famous harry potter film of the philosopher's stone, also known as the sorcerer's stone.
Lewis chessmen
These lewis chess pieces use traditional production techniques to replicate the orginal structure by extremely skilled artists.
The detail of the isle of lewis chess set is brought to life using a silicon mould for the structure of the lewis chessmen and then a very unique staining and polishing technique is utilised in order to bring out the detail of the lewis chess pieces just as it is in the british museum.
The lewis chess piece produced is then finished off with a protective felt at the bottom of the chess piece in order to allow you to play your game with ease and comfort.
The replica uig chessmen that we sell are not produced using laser scans however use a similar style of production with a lot of artisan work and effort being put into each and every chess piece.
We at Chessgammon have stocked the best isle of lewis chessmen paired with our fantastic chess board collection.
The pieces look stunning with any chess board of your choice to enjoy a great and historical game of chess or even to display the game in your home or display the pieces in all of their beauty.
The very same design of lewis chessmen that are found in the british museum could be in your home.
These replica isle of Lewis chessmen by berkeley chess have a very unique design to them that isn't like typical staunton pieces, rather they have a lot more detail and story behind the lewis chess pieces.
This type of set holds its value for life because the story behind lewis chessmen will always be one to pass on to generations.
The modern discovery of the carved isle of lewis chess pieces were passed through several private collections and six are now currently displayed in museum nan eilean on loan in the outer hebrides fo the isle of lewis from the british museum.
These stunning stone pieces can be paired with any kind of board however we have noticed that the conrast in the colours is brought out the most on a wooden chess board.
Our isle of lewis chess set range includes a number of different wooden chess board to create a stunning isle of lewis chess set.
We also provide our isle of lewis chess sets with a complementary storage box to match the colour of the chess set itself that will easily fit all of your chess pieces safely. The storage box is wooden veneer felted on the inside with black felt and a clasp.
Our Promise
Here at chessgammon, we also have available to the public the classic look analog clocks to play with and ensure for a thrilling and exciting game alongside many other accessories.
The perfect chess set includes all of the resources you could possible need for a well equipped chess set. Although we specialise in mainly wooden staunton, we are now happy to introduce our very first deviant which is our gorgeous Isle of lewis chess set range!
We also offer free shipping in the uk and free uk delivery in 1 day for a very speedy service or visit in store! You will recieve an e mail confirmation once the cart buy has been carried out and before you know it, you'll be playing with your chess set as if you are in the tounaments!
A fantastic buy for yourselves to gift to your loved ones! the service we offer here is fast and thorough, we do everything we possibly can to ensure each and every customers is happy with their purchase- whether it be the price for the quality, the shipping time or communication with ourselves.
Your Chessgammon account with show your history and payment options share as well as any account settings you may want to edit. Please ensure review these details before purchase.
We can ship to any country all over the world! We are also able to help supply chess sets to a school and have already supplied a number of clubs in the UK at fantastic prices.
Customer service is our utmost focus here at our chess set company!
Visit us in store
If you wanted to come over to our warehouse yourself and have a look in person at all of the stunning sets we have available, then please feel free to do so! Our doors are completely open for all of our customers to visit. We are in actualy fact only a warehouse rather than a typical store so for this reason, we would prefer if you are able to book in an appointment to visit so that we can ensure we have the suitable members of staff available on the day as well as the stock that you are hoping to come and view.
Simply drop us a little live chat message and let us know that you are wanting to come and visit! We are based in Leicester and our typical opening hours are Monday to Friday from 9:30am to 2:30pm however we may be able to allow visits out of hours as well if needed! We understand that some of you may need to travel quite some time to visit us and we are more than happy to accomodate. Please feel free to contact us via mobile aswell if you require.
Delivery and shipping
We ship all orders within 1 working day via DPD's exceptional service, offering your products to be delivered in no time allowing you to get on with your journey, our reviews of our chess shop very much speak for themselves with the service provided, a huge number of chess players now keep an account with us, making the process from selecting your desired chess product, adding this to your cart and checking out smoothly.
We also hold all stock in store and within our warehouse to guarantee you receive a safe and reliable delivery. our in house team can also provide further details should there be any hiccups with your purchase journey.
Contact us
You can get in touch with us through our live chat or email us on our email. We also have aphone line during our working hours where our skilled and knowledgeable staff are available to help you through any concerns or queries you may have with your order.
We work hard to ensure we respond to all emails and queries in a timely manner and we pride ourselves in our work.
We have build up a great reputable company and we look forward to expanding our loyal customer base even further.
Please have a look at the large chess set collection at extremely comeptitive prices on the market. Each isle of lewis chess set is tailored in order to match the chess pieces with the board to form a gorgoeus and appealing set. There are also extremely good SAC mini isle of lewis chess sets available if you have limited space however we are looking to stock these soon!
The sets are perfect for playing multiple games with fellow chess fanatics or even to display in your living room or dining room.
Each of the lewis chess pieces from the set is carved to perfection and you will be able to see and appreciate the beauty of the stone set and board when it is in your home.
Why not keep a little piece of scotland heritage in your home? The lewis chess set is a perfect!