Leather backgammon set
Loved by millions around the world and actively played with by many, Backgammon is a well known game spanning thousands of years.
A classic game that comes from modern day Iran, considering the current age of the pandemic this ancient game is well cherished. Leather backgammon sets are commonly used in world championship backgammon tournaments.
The ideal backgammon set should fold and be compatible inside and within including all the required equipment.
The Aim of The Game?
Backgammon is a 2 player competitive game including 24 points, the aim is to manoeuvre your backgammon pieces in a clockwise direction across the board, the first player to do this is ultimately the winner. There are a total of 15 pieces that need to be bared off the board.
Why are leather backgammon sets used in Tournaments?
The aim of leather backgammon sets is almost deafen the noise created by the bounce of the rolling dices, in particular the the leather and felted backgammon boards will ensure a smooth playing surface moving the backgammon pieces from one point to the next.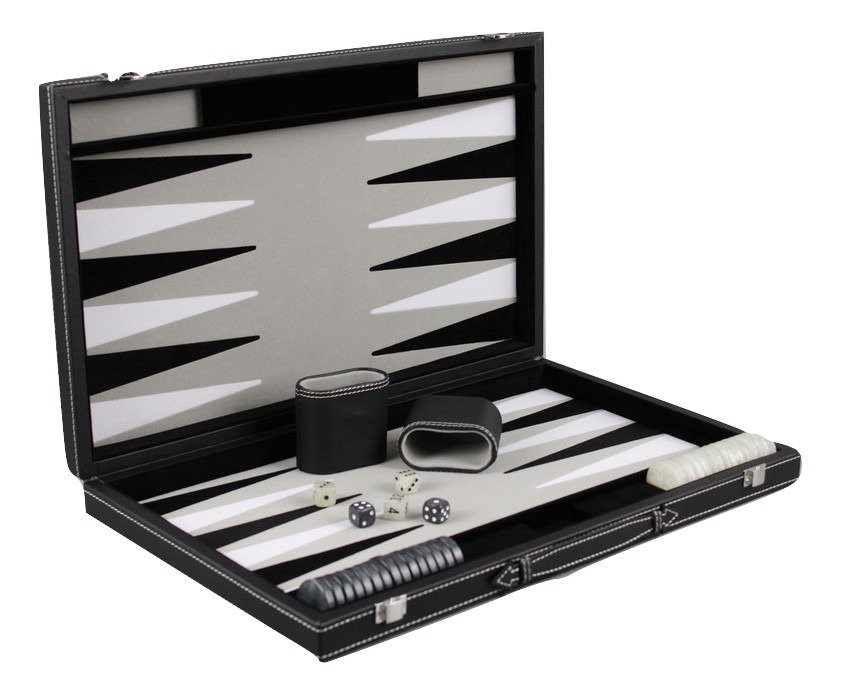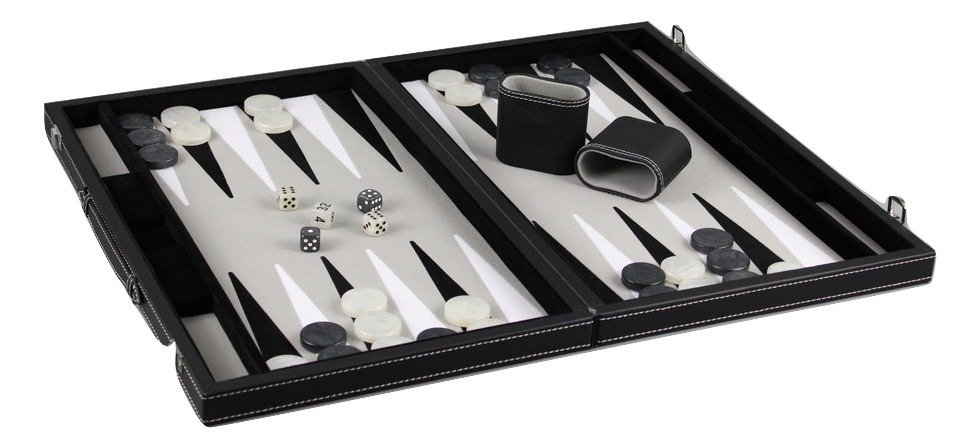 What we include in our range?
We at Chessgammon have gone out our way seeking to find the finest quality backgammon sets to offer to you the customer, we feel our collection of leather backgammon boards is second to none, taking the prices into account and the value for money received, we ensure you receive an affordable leather backgammon set at an affordable price.
Exterior Surface
Firstly we include a backgammon board with a faux leather exterior, hand stitched by master craftsmen, the board also includes a handle for easy and effective carriage whilst not playing. This certainly makes a perfect travel backgammon set.
The board is held together by two silver metal clasps, which we check before packaging making sure these work correctly to keep in place. The interior includes is inlaid with various colours, we offer a green backgammon set, this including red and white backgammon points and the Grey and Red both include the Black and White backgammon points, a wide selection of styles and colours to choose from. Pearl effect checkers provided in 2 colours, 4 regular dice and 1 doubling cube.
Dices Included
The regular dice and doubling dice are again matching with the backgammon pieces, ensuring your accessories match. A set of 2 dice shakers are also provided to roll within the cup and throw onto the board surface, displaying the numbers.
Materials Used
The material used on the inner surface is soft felt, therefore there is little to no noise created when the dices bounce on the board. Lastly we include a velvet bag to keep all the accessories in one peace. We totally understand you will play many games on these wonderful backgammon sets, therefore we have made sure the quality is second to none.
We are incredibly product of our backgammon set collection. There will be no need to worry when it comes to the equipment included, each set including all the necessary means for you to enjoy a fine game of backgammon.
Before we sell each set, we hand inspect to check for any potential damages and defects, our team are always on hand should there be a piece that has slipped our eye and we will immediately attend to the issue and re-dispatch an additional from our stock.
Our Service
We take our customer service incredibly seriously both before and after sale, we ensure our products are a high quality and wish to keep our customers for life. We know a satisfactory level of service will allow you to pass on a good recommendation, ofcourse many of you have and taking the feedback of you the audience for us is very important.
Delivery
We now work alongside DPD to offer an exceptional service here in the UK, offering free delivery and an additional next day delivery anywhere in the UK. This fantastic service means we can deliver efficiently on all orders received before 12 pm.
TRACKING
We keep you informed from the point of purchase, providing you with tracking links as the driver drops off the parcel safely, you are also more than welcome to include a delivery note on checkout via our site.
Packaging
The backgammon set is firstly checked by a member of the team, we initially search the boards for any blemishes, damages or dents before moving onto the equipment. We also make sure the correct set of backgammon pieces are included and all the required equipment is inside. Each backgammon set is carefully packaged with packaging paper and double wall corrugated box. We don't include any invoices within the package so no sign of the cost will be found incise you plan to send our sets as a gift. This can also make the perfect addition to your game room alongside your other traditional board games
Where are we based?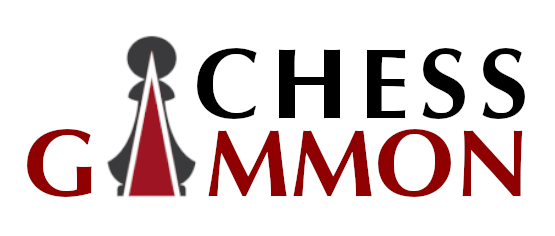 We are based in Leicester, United Kingdom, all of our products are held in stock at our warehouse and are dispatched as soon as you click that checkout button. If you prefer, you can also come and visit us in store and view our range of backgammon sets. We have these backgammon sets ready on display for you to view.
Photography
Our high resolution photographs are just as a representative of what you would if you came to visit, feel free to get In touch if you have any questions whilst browsing through our range of backgammon sets
Other Backgammon Sets
We have a wide collection of backgammon set style, all giving you a different experience, certainly the wood backgammon sets will have more intricate handwork and crafted from solid wood veneers. The board itself will be crafted with a different design and style with use of different materials. The wood board itself tends of have a thin layer of varnish ensuring the games you play on the surface are smooth, it is vital the backgammon board has a smooth playing field as an uneven field will totally ruin your game.
You are most welcome to visit us in store today to explore our huge selection of board games. Follow us into our warehouse and see the games for yourself!